Women's Ministry

The heart of our Women's Ministry is to see every woman become grounded in biblical truth and growing toward spiritual maturity by engaging with God's word together. The pursuit of God in the company of friends is where life change happens!
---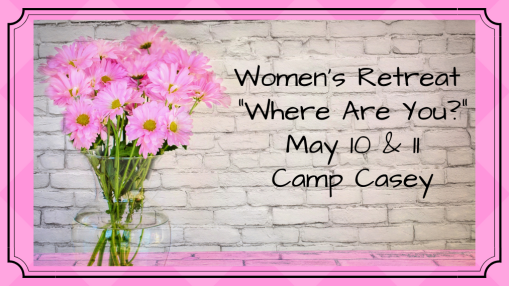 Join us for this year's Women's Retreat at Camp Casey.
We will begin at 5 pm on Friday evening and will run until 8:30.
We will resume Saturday morning at 8 am and end at 3 pm.
Meals will be provided Friday and Saturday.
Cost is $50.
Guest speaker is Cheri Spurlock from Colorado Springs.
Worship will be provided by Sarah Chappelle & Lynn Miller.
---
Information about Women's Ministries at Christian Life Center,
contact our office at: