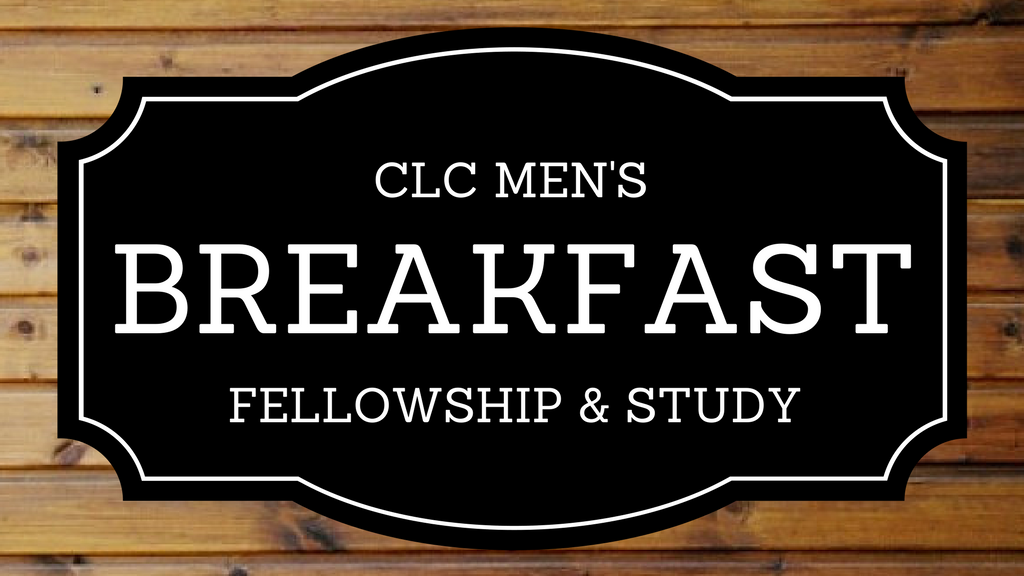 First Saturday, from 02/03/2018 to 06/02/2018
,
8:00 AM - 9:30 AM
Our Men's Breakfasts meet every first Saturday from 8 -9:30 am.
Our first Men's Breakfast of 2018 will meet on Saturday, February 3rd at 8 am.

Come and join the men of CLC and enjoy a hearty breakfast and a time of fellowship together. We'll spend time studying scripture, praying together and working to hold each other accountable.

Everyone is invited, hope to see you there!
Beginning Saturday, November 4th, Louie Giglio's video series Goliath Must Fall will be the focus of our study.
Many of us have giants in our lives--hang-ups and habits, fears and insecurities that keep us from reaching our full potential. Frozen, we lose sight of the promise God has for our lives and settle for far less than best. But there is a better way forward. In
Goliath Must Fall
, Louie Giglio offers powerful insights from the Biblical story of David that will help you overcome your giants once and for all by fixing your eyes on the size of your God, not the size of your giant.