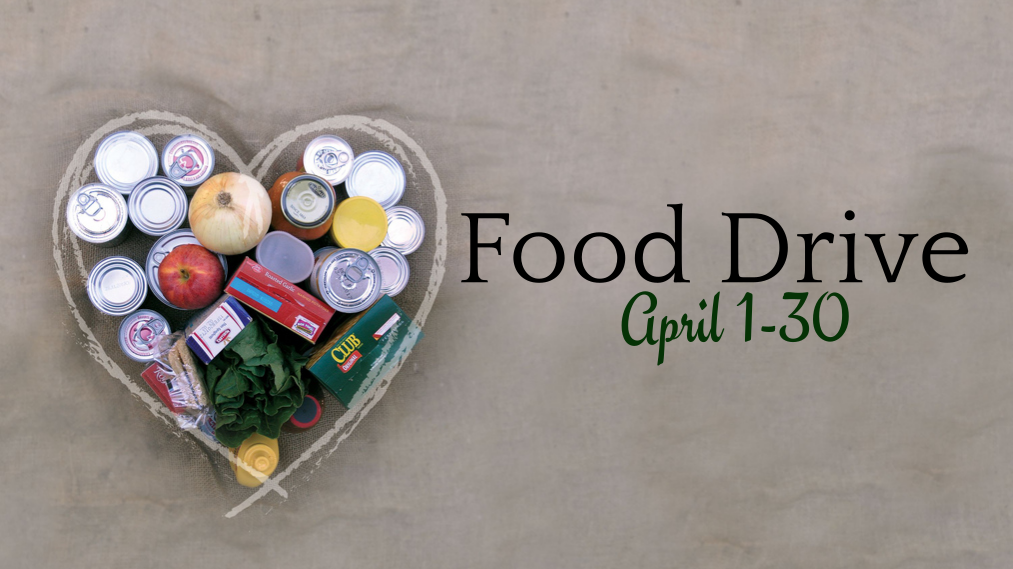 Thursday, April 08, 2021 - Friday, April 30, 2021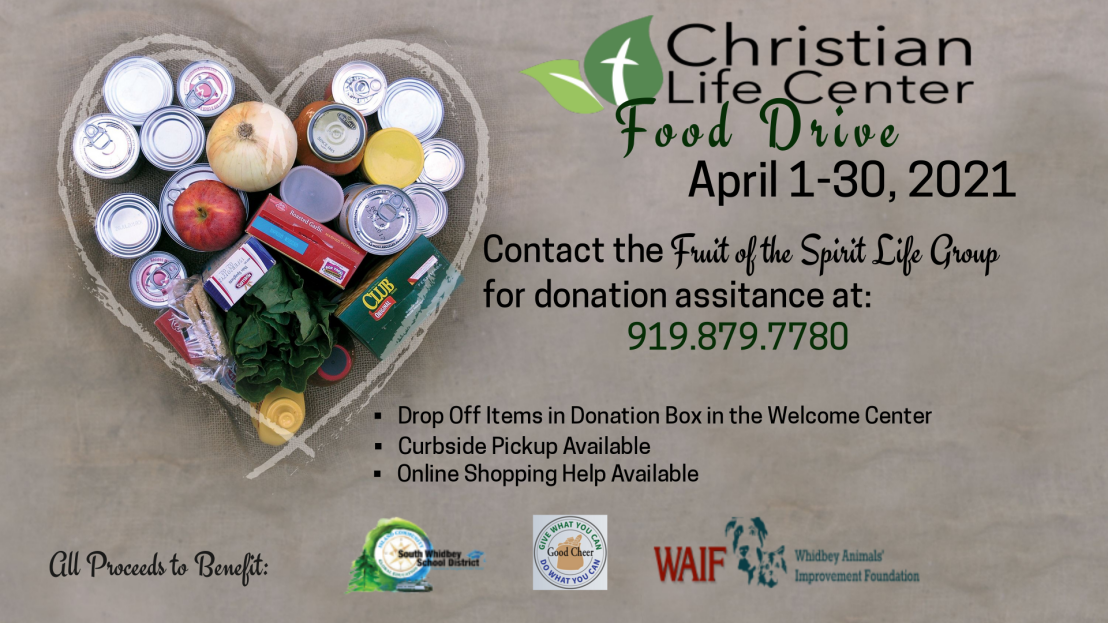 Our Fruit of The Spirit Life Group is having a food drive to benefit South Whidbey Schools, WAIF, and Good Cheer Food Bank. There is a drop off box in the Welcome Center. Any donations of groceries or pet food would be appreciated.
If you need help with shopping online for donations or would like to do curbside drop off please contact Jaime at (919)879-7780. Last day for donations will be April 30.