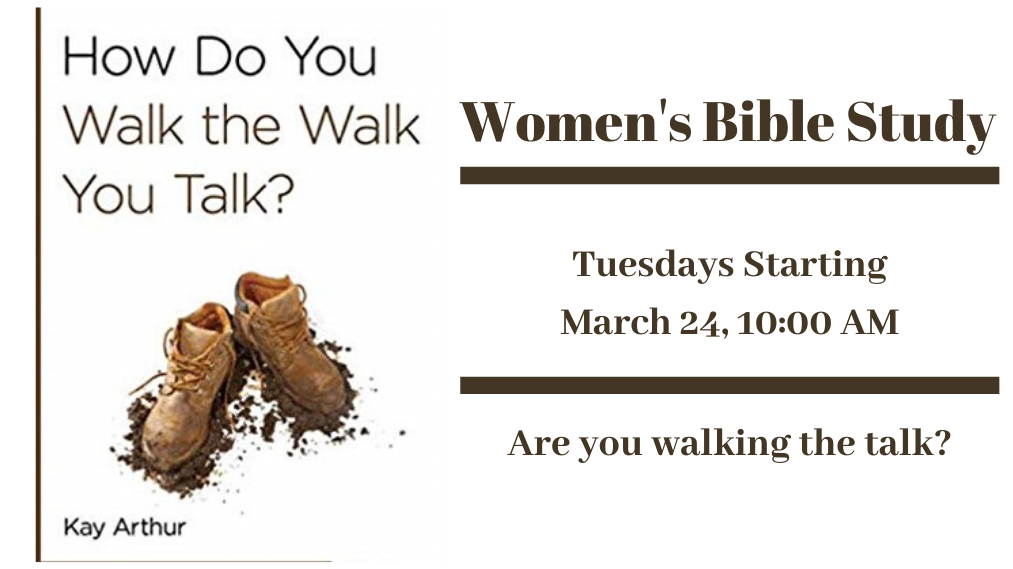 Every Tuesday
,
10:00 AM - 12:00 PM
Cost: $9.00
You are surrounded by people who are watching to see if what you say is true--if you really believe what you say and "walk the walk you talk." Does your life effectively show the difference that genuine faith makes in a person's life?
This study of vital passages from Ephesians highlights how Christians can live out God's priorities of unity, authenticity, holiness, forgiveness, and unconditional love. As you learn exactly what God says about the walk of a true believer, you'll be challenged to develop a life marked by maturity, Christlikeness, and peace--a life in which your walk matches your talk.
Come join us as we learn what difference a life of faith can make.