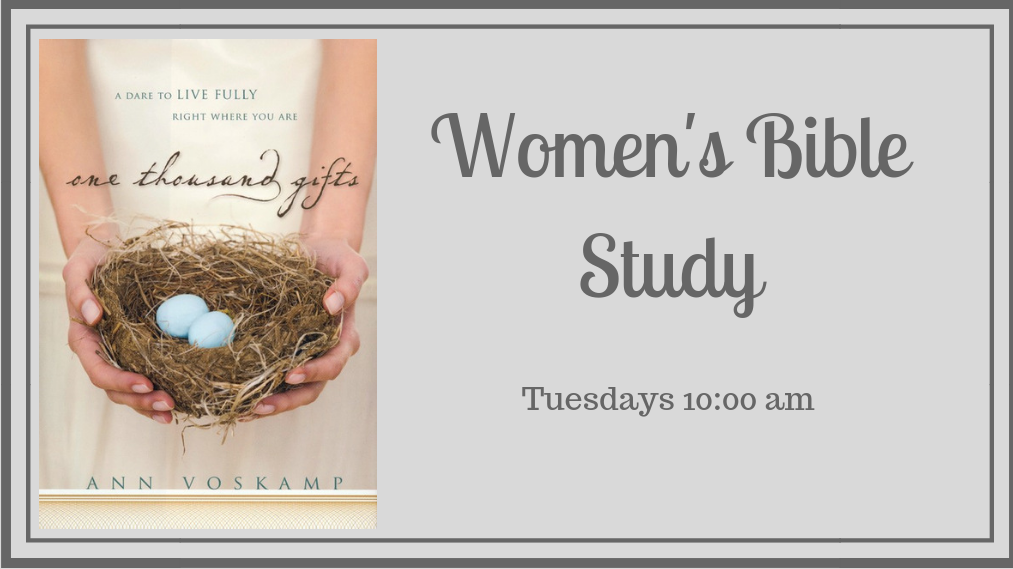 Every Tuesday, from 11/13/2018 to 12/11/2018
,
10:00 AM - 12:00 PM
Wake up to a thousand blessings....One Thousand Gifts beckons you to leave the parched ground of pride, fear, and white-knuckle control and abandon yourself to the God who overflows your cup. As Ann Voskamp invites you into her own moments of grace she gently teaches you how to biblically lament loss, turning pain into poetry; intentionally embrace a lifestyle of radical gratitude; and slow down and catch God in the moment.
Not a book merely to read, One Thousand Gifts begs to be embraced as a dynamic, interactive primer inviting you to engage with truths that will serve up the depths of God's joy and transform your life forever.