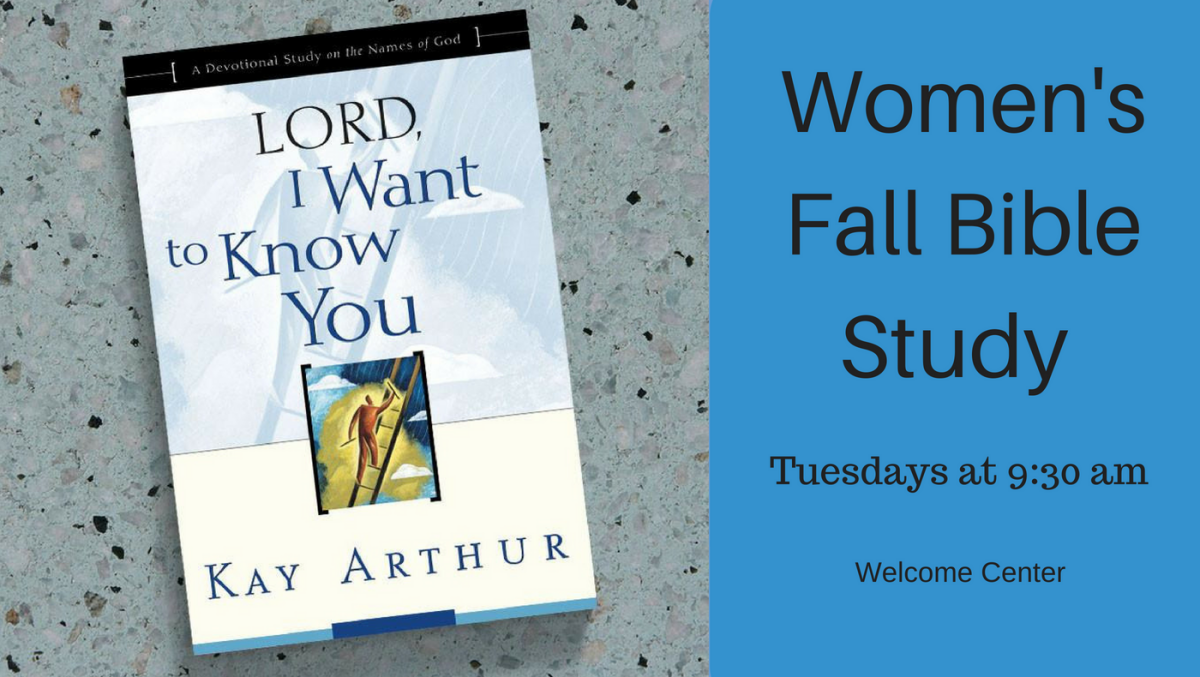 Every Tuesday, from 09/11/2018 to 10/30/2018
,
9:30 AM - 11:30 AM
Cost: $14.00
Discover the Limitless Power of God's Name
When you know God more fully by studying His names -- Creator, Healer, Protector, Provider, and many others -- you'll find strength for times of trial, comfort for pain, and provision for your soul's deepest needs.
Join us this fall as we study Kay Arthur's book, Lord I Want to Know You.
Your walk with God will be transformed!